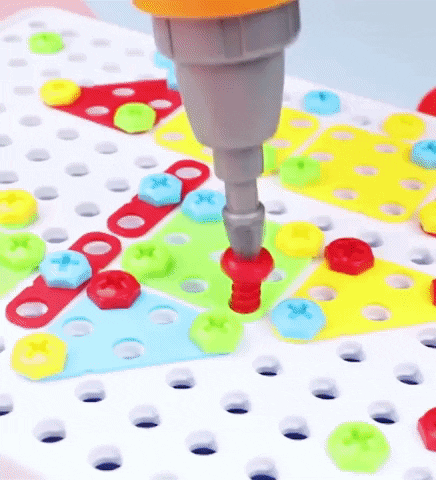 Young builders can drill their very own designs or follow the templates to create their next masterpiece! Unleash your children's inner creativity and imagination with this Electric Drill Puzzle toy!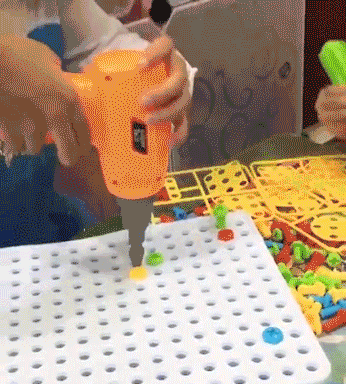 Just snap any one of the drill bits into the power drill or the screwdriver handle, grab a handful of bolts, and turn on the learning fun!
The drill also goes in reverse to unscrew just like the real thing!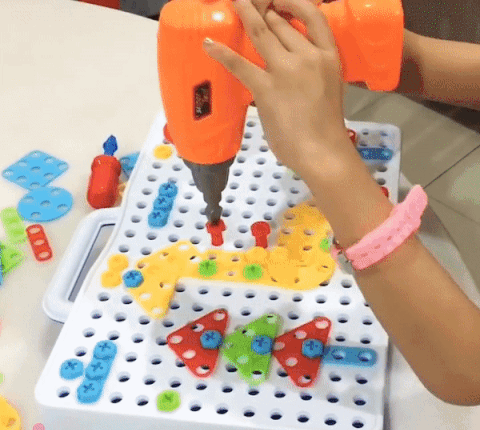 Teach them about different colors, shapes, and how to build a whole 3D world right in their bedroom.
Educational and fun at the same time! There are a lot of screws and pieces for endless possibilities.
The building set is perfect for birthday gifts for sons, daughters or grandkids.
Made with high-quality plastic materials that are 100% BPA free and safe for your children to use. It's also portable so they can take it with them on trips!
FEATURES:
Children can drill colorful screws into the board to make tons of cool designs
Made of high-quality ABS plastic which is non-toxic, has long life span, and safe to play with
Portable and lightweight
Comes with a Tool Box to put things together after playing
Suitable for children over 3 years of age