Bounce Ball Toy Jump Spinner Bowl
🌲Christmas is coming!Think about gift.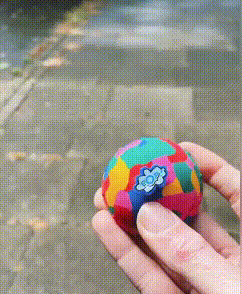 This sensory toy not only
 

reduces stress and helps restore mood.

 

Bounce Ball Toy increases focus and alertness too!

 

Ideal for children and adults with ADD, ADHD or OCD.
Feature:
This is a mini bouncing half-circle bowl toy to release children's stress and enjoy life.
Bouncing bowl fidget toy is also a good gift to give to friends, play with friends and shorten the distance with friends.
Bouncing bowl toy are small and easy to carry, very suitable for parks, schools, and friends gatherings 
The styling is creative and novel, the colors are bright and beautiful. Rotating and touching the ground can bounce, very interesting.
Bouncing toy can meet the curiosity of children while developing children's intelligence, exercise children's logical thinking and hands-on ability.
🥳Enjoy fun & safe playing time!
Made of BPA-free, non-toxic rubber material.The surface of this toy set is smooth as shown without harming your child's skin.
Provides anxiety and stress relief
Increase concentration and attention
Strengthens fine motor skills 
Exercise reaction ability, hand-eye coordination and observation ability